Total-Apps Inc. provides Advanced Payment Processing Solutions with cutting edge payment processing technology based on industry-leading experience and expertise. Led by the expertise of our management team, we have become one of INC 5000's fastest growing companies in 2013, 2014, and 2015, one of OC Fastest 50 and have been nominated for Entrepreneur of the Year 2013.
Total-Apps Inc. provides Merchant Account Services, a Payment Processing Gateway, and advanced eCommerce and Social Commerce Solutions. We develop and sell software products to businesses worldwide, payment processing software that make buying and selling through technology safe, fun and easy, including Video Checkout systems, Twitter Payments, Voice Checkout and more.
Total-Apps Inc. provides custom tailored solutions for merchant processing needs, including Credit Card, Debit, ACH, High Risk, Gift Cards, MOTO, EFT, Demand Draft and more. For over a decade, the principals of Total-Apps Inc. have worked closely with clients in diverse industries to minimize risk and increase profits on average 10-30% per year.
Total-Apps Inc. also provides eCommerce Solutions: We work with our clients to enhance their total retail and online business through designing strategic processes and implementing advanced solutions. Solutions include: affiliate network support, affiliate tracking, CRM solutions, customer service, fulfillment, gateways, fraud prevention and risk management, gift cards, hardware, hosting, lead generation, legal business issues, manufacturing, marketing, SEO, shopping cart, social networking, website design and more. We will work with you to reduce fees, expenses and increase profit.
History
When you have more than 20 year's of experience in payment processing, you learn a thing or two about different businesses and industries. Actually, you learn a whole lot. Let's break down our credit card processing solutions by industry.
So regardless of which industry you work in, we know how to help you navigate banking regulations and payment technologies.
Mission
Total-Apps is a leader in advanced payment processing and merchant services for businesses worldwide. Located in Orange County, CA, our company develops new payment technologies to help your business increase sales and manage payment processing risk.
Vision
Expertise combined with the right technology allows businesses to accelerate growth and manage payment processing risk. Total-Apps provides both, and gives companies access to the right banking relationships and complete merchant account services so your company will succeed.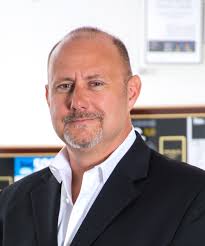 REY PASINLI, EXECUTIVE DIRECTOR
Rey Pasinli is one of the country's leading experts in evolving social commerce trends and technologies, having collaborated with over 10,000 internet merchants in his fifteen years of internet experience. He has been a key speaker at prominent internet marketing and payment processing summits throughout the United States and consistently stays on the cutting edge of emerging web-based technologies. Rey holds a Bachelor of Science degree in Mechanical Engineering from California State University Fullerton and an MBA from Pepperdine University.
A Team of Experts Behind the Wheel

PARTNERS
________________________
You can judge us by the company that we keep.
Total-Apps is a leading authority of advanced payment processing technologies and services. 
We power the checkout process for thousands of eCommerce, retailer and mobile vendors worldwide. Our goal is to help merchants with every step of the payment process, so they understand how to reduce declines, combat fraud, minimize potential risks, all to improve their bottom line.
MojoPay is the preferred Payments Service Provider for the Total-Apps Social Commerce tools. Same-day approval, easy integration, and 24/7 customer support are some of the benefits you'll receive when you sign up for a MojoPay account.