As an online store owner, reducing the rate of chargebacks in your store relieves you of the inconvenience and high cost associated with the reversals.
A chargeback is a payment refund initiated by a customer through their bank or credit card issuer, bypassing you as a merchant.
Several reasons, including fraud, dissatisfaction with the product or service, and failure to receive the requested product can trigger a chargeback.
When not addressed promptly, the impacts of chargebacks on your store can be significant.
Some key ways in which chargebacks can affect your store include:
Merchant reputation damage: Your reputation with banks, payment processors, and customers will be ruined. This can cause higher operating fees and even merchant account termination.
Financial loss: Chargebacks result in loss of revenue of products sold, including potential profit. You will incur the fees and fines that come with chargebacks.
Time and resource drain: Your store will use time and resources that can be used to serve other customers in sorting out a chargeback. The more chargebacks you have, the more time and resources are required to deal with them.
While you cannot eliminate chargebacks in a business completely, Total-Apps enables you to significantly reduce their occurrence.
The following are five simple tips for reducing chargebacks on online stores.
1 – Offer Clear and Easy-To-Understand Product Descriptions and Return Policies
You need to ensure your descriptions are clear and concise to help set the right expectations from your customers.
Customer dissatisfaction is one of the reasons a customer might request a chargeback. One of the causes of an unsatisfied customer is unclear or misleading product descriptions.
For example, if you're selling extra large-sized shirts only, make sure you indicate in the description that only extra-large size is available. Otherwise, customers with smaller bodies will feel disappointed when the shirts don't fit them as expected.
Additionally, you need to clearly outline your return policy, including all the conditions or restrictions that may apply. For example, if you only accept returns within 15 days of purchase, make this clear to the customers visiting your store. Some merchants include the return policy on the checkout page and the confirmation email and receipt along with the email and phone number of customer service to ensure good communication. This overcommunication has proven to prevent chargebacks and increase customer satisfaction and trust.
Expert Tip: Customers are oftentimes likely to initiate a chargeback when they see a charge on their monthly statement that they don't recognize. To avoid this, have your processor add a product line instead of a business name if your company name is not well known.
This clears any confusion and misunderstanding, thus reducing chargebacks on online stores. You should also consider including a toll-free customer service number in credit card bills so that your customers can easily contact you.
Total-Apps has expertise in adding clear line descriptors. Contact us and we'll discuss how we can do this for your business.
2 – Provide Excellent Customer Service to Address Any Issues or Concerns Before They Escalate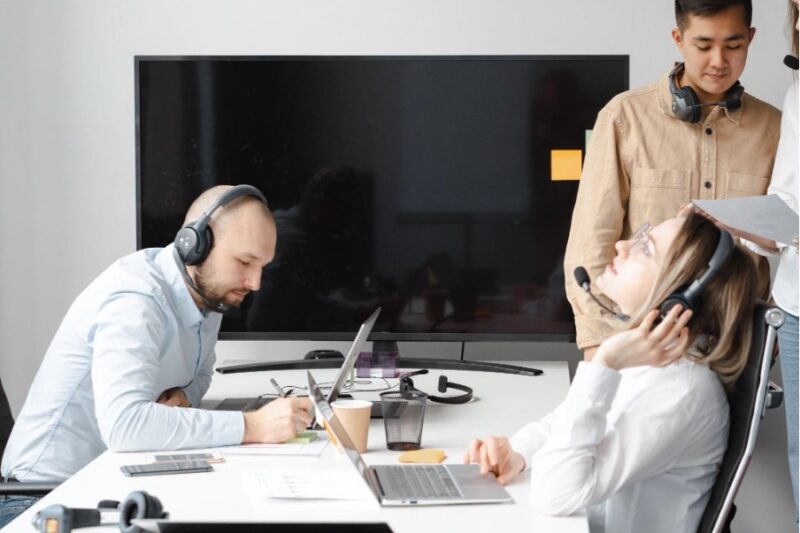 However cliche it may sound, customer service is the backbone of any business. Excellent service like answering promptly your customers' questions ensures their concerns about your product are well taken care of.
"Ease your customers' pain". — Hazel Edwards
Sometimes, chargebacks start as small issues like a customer receiving the wrong size of a product. Such issues can easily be addressed with the right communication and prompt action. However, if your business is lacking in the customer service department, these issues might be neglected and escalate to chargebacks, causing reputation damage.
To effectively and proactively address your customers' concerns, you need to have a solid system in place. A system with a professional dedicated customer service team will help you provide timely satisfactory solutions by:
Responding promptly to customer complaints
Showing empathy and understanding when handling customer issues
Providing multiple hassle-free channels for customers to connect with you, like email, phone, or social media
Facilitating easy ways for refunds and product returns
Ensure your customer service contact information, exchange and return policies are easily accessible by placing them in your:
Receipts
Shipping notifications
Shopping cart
Website's Terms and Conditions page
The Contact Us notification at the bottom of each web page should also be very clear.
Excellent customer service not only helps you in significantly reducing chargebacks on online stores but also helps you track customer feedback on your business. This provides insights on what to improve in your business.
3 – Use a Payment Processor With Strong Fraud Prevention Measures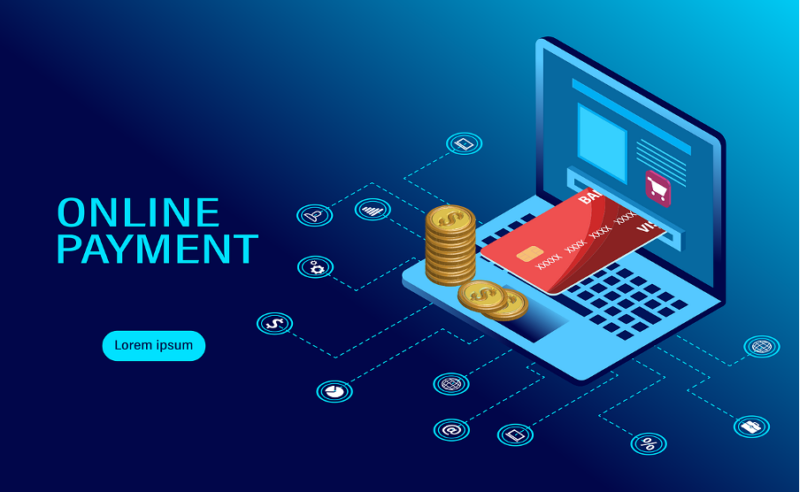 Using a payment processor that has strong fraud prevention measures like Total-Apps is another excellent way of reducing chargebacks on online stores.
There are several types of online fraud that can potentially harm your business, including:
Clean fraud: This is when a fraudster steals a card from a real user and then proceeds to make purchases. Usually, small purchases are first made to test the card before making the main purchase.
Friendly fraud: The user confirms payment details but later cancels the order. The user then intentionally initiates a chargeback with claims that the card was stolen and used without their knowledge.
These kinds of situations often result in chargebacks and the seller losing goods that have already been shipped but the payment refunded.
At Total-Apps, our system is built with security in mind. Our PCI-compliant system will protect your business by ensuring a secure checkout, providing token vaults to store cards, and offering state-of-the-art chargeback mitigation services.
Expert Tip: Avoid collecting too much data on your customers. You can unknowingly collect sensitive data on your eCommerce site either through cookies or other various channels. Too much data attracts hackers who will harm your store and customers.
4 – Partner With a Payment Processor Who Offers Chargeback Management Services
Chargeback management is the process of monitoring, preventing, and resolving chargeback disputes. There are certain companies, such as Quant RM, that focus solely on providing chargeback management services.
Working with a payment processor that partners with such companies will save you time, stress, and money. The companies will handle all chargeback disputes on your behalf, allowing you to focus on growing your business.
Total-Apps partners with Quant RM to help you effectively manage all your chargeback disputes.
With integrated systems and tech solutions, such as Ethoca and Verifi, Quant RM helps prevent and reduce chargebacks for your company.
Ethoca, a technological solution from Mastercard, provides merchants with real-time access to transaction data and customer communications. This allows merchants to intercept and resolve disputes before they escalate into chargebacks.
For example, if a customer raises a dispute about a transaction they don't recognize, Ethoca will intercept and forward this information to the merchant in real time. The merchant has the opportunity to contact the customer directly and provide a refund or resolve the customer's issue to the customer's satisfaction so the chargeback is withdrawn.
And the merchant has a window of time to prevent the chargeback with documentation. They can provide receipts and additional information about the purchase, such as:
Time and date of the transaction
Products or services received
Delivery address
Proof of delivery
Since Quant RM acts on behalf of merchants, they'll send all the supporting information to the customer, so merchants don't have to worry about that.
This will help reduce chargebacks from friendly fraud when customers don't recognize a transaction on their credit card statement.
The table below outlines three more processes and solutions used by Quant RM.
| | | |
| --- | --- | --- |
| System | How It Works | Example |
| Missed operational efficiencies | Identifies chargebacks that occur due to missed efficiencies | A delay in cancellation of a subscription signed up on a trial offer |
| Rapid Dispute Resolution (RDR) | Automatically refunds transactions under set parameters | Disputes on payments under $10 are automatically refunded |
| Fraud prevention systems | Flags transactions that are likely fraudulent | A transaction from a suspicious IP address is automatically refunded |
5 – Utilize Customer Data to Identify and Address Any Potential Red Flags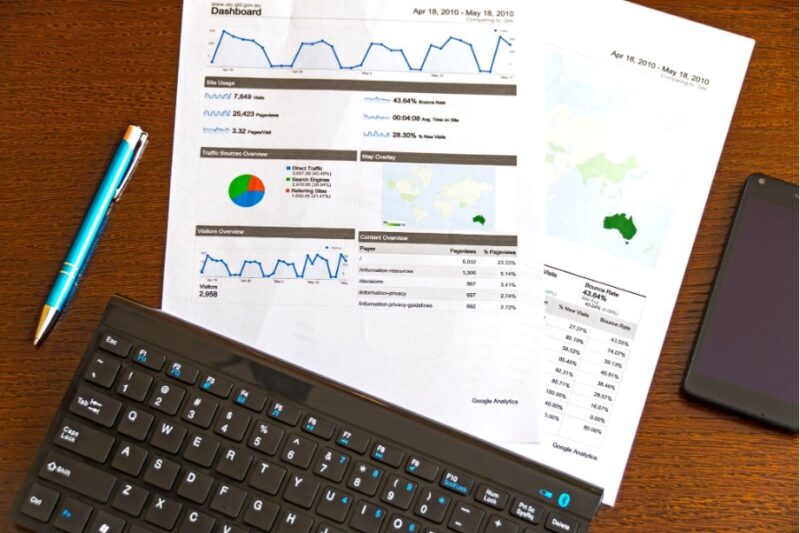 Utilizing customer data to identify potential chargeback risks involves analyzing and tracking:
Customer purchase patterns: Unusual purchase patterns like increased chargebacks from certain types of customers can help uncover underlying problems. Purchase patterns also uncover fraud patterns that may lead to chargebacks.
Customer feedback: Customer feedback analysis will reveal which products have the highest number of chargebacks and what kind of customers are initiating them.
Customer complaints: Unhappy customers are more likely to file complaints, pointing out exactly what they didn't like. By analyzing these concerns, you'll be able to identify patterns in the problems associated with your products.

Fewer Chargebacks, Good Reputation, More Profits
The goal of any business is to make a profit. Chargebacks impact the profitability of a business as they result in lost revenue and attract fees and fines when settling them.
By implementing the tips discussed above, you can protect your business from losses and improve your reputation. Online customers often rely on the reputation of a store when deciding whether to proceed with a purchase or not.
Secure your online store with a strong payment system from Total-Apps, and establish trust with your customers for more profits. Contact us now to get started.